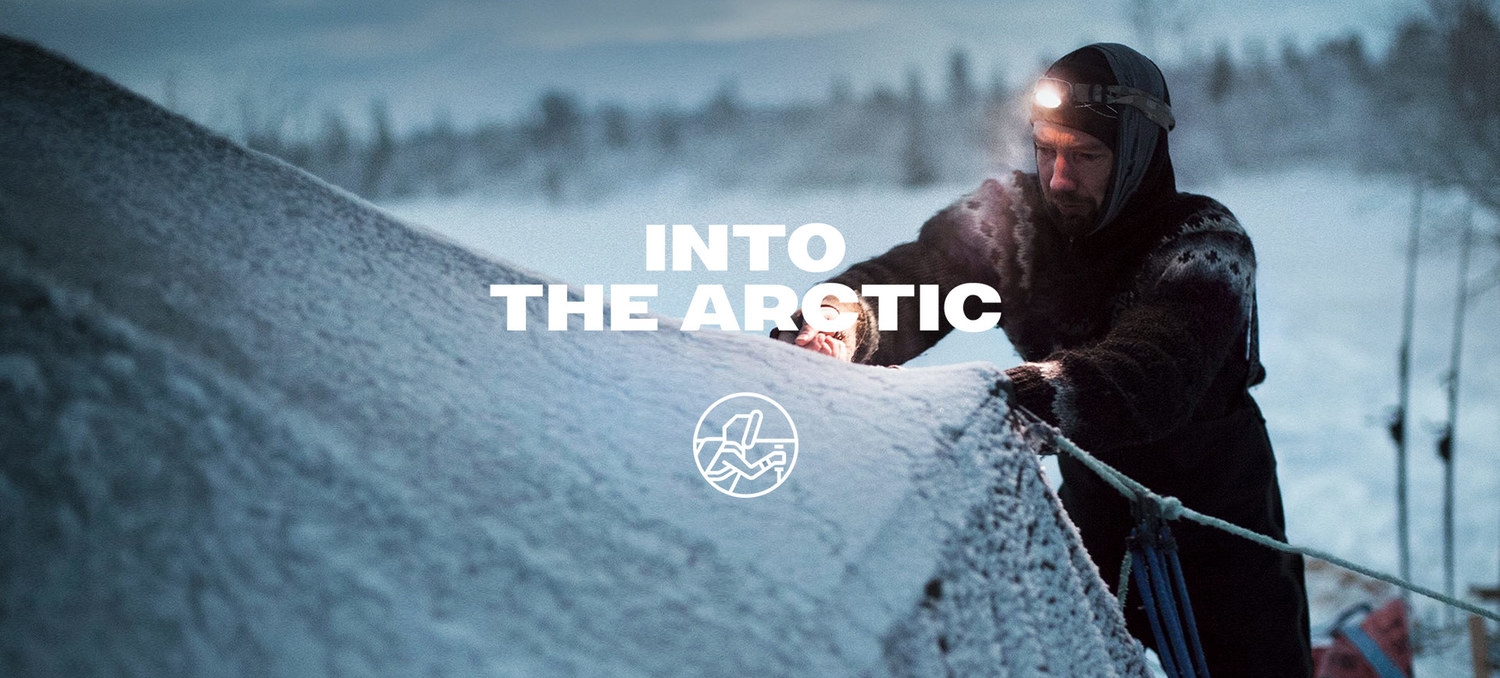 TAKING ONE
FOR MOTHER EARTH
—
The North Pole needed our help, so we teamed up with Greenpeace to fight the good fight against the commercial exploitation of the Arctic Circle. The resulting platform raises awareness about the organization's activities and prevents Santa's workshop from flooding.
It always leaves us with a good feeling inside to be involved with a project that is focused on overall world-betterment. Greenpeace approached us with just that, an opportunity to create a platform that would make a difference and draw attention to an important cause: saving the Arctic.
As the climate changes and the planet heats up, the Arctic is disappearing. As its ice melts, big oil and commercial fishing companies are racing in to claim a chunk of the prize in the new open waters. In the process they're putting the entire region (and by extension, the entire planet) in jeopardy. Greenpeace is embarking on a series of 'Save the Arctic' expeditions to stop these companies in their tracks, ban drilling and fishing, and create a protective, global sanctuary in the area.
Together we created a site that acts as a dynamic logbook, documenting each expedition from start to finish. Users get daily updates from the activists, learn about the region's history and wildlife, and sign a petition to ban drilling in Arctic waters for good. In the end, a seemingly distant problem is brought directly into people's living rooms, and Greenpeace can gather new support as its message spreads.
Credit & Info: www.hellomonday.com
MY ROLES
· Strategy
· Concept Development
· UX
· Creative Direction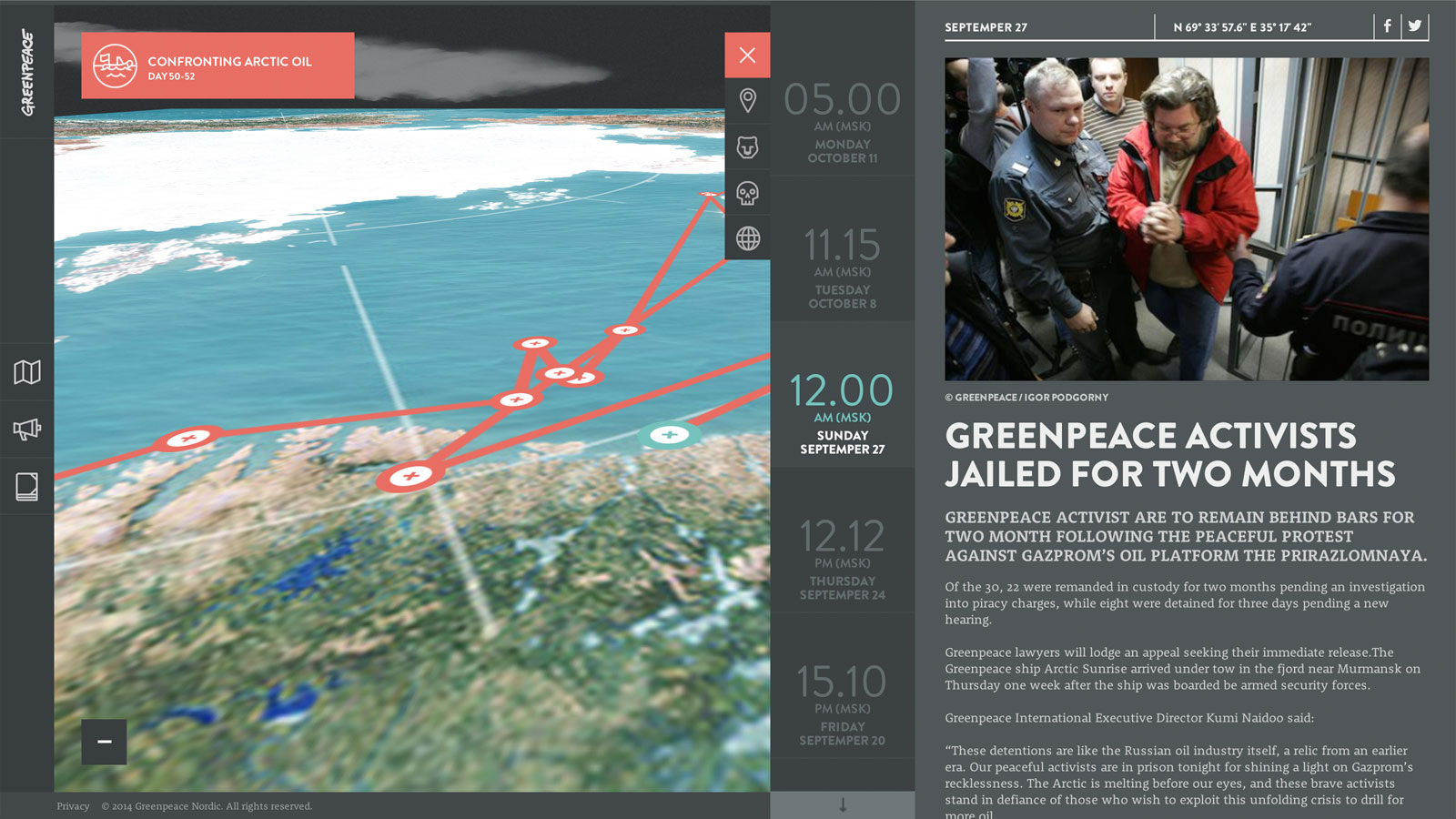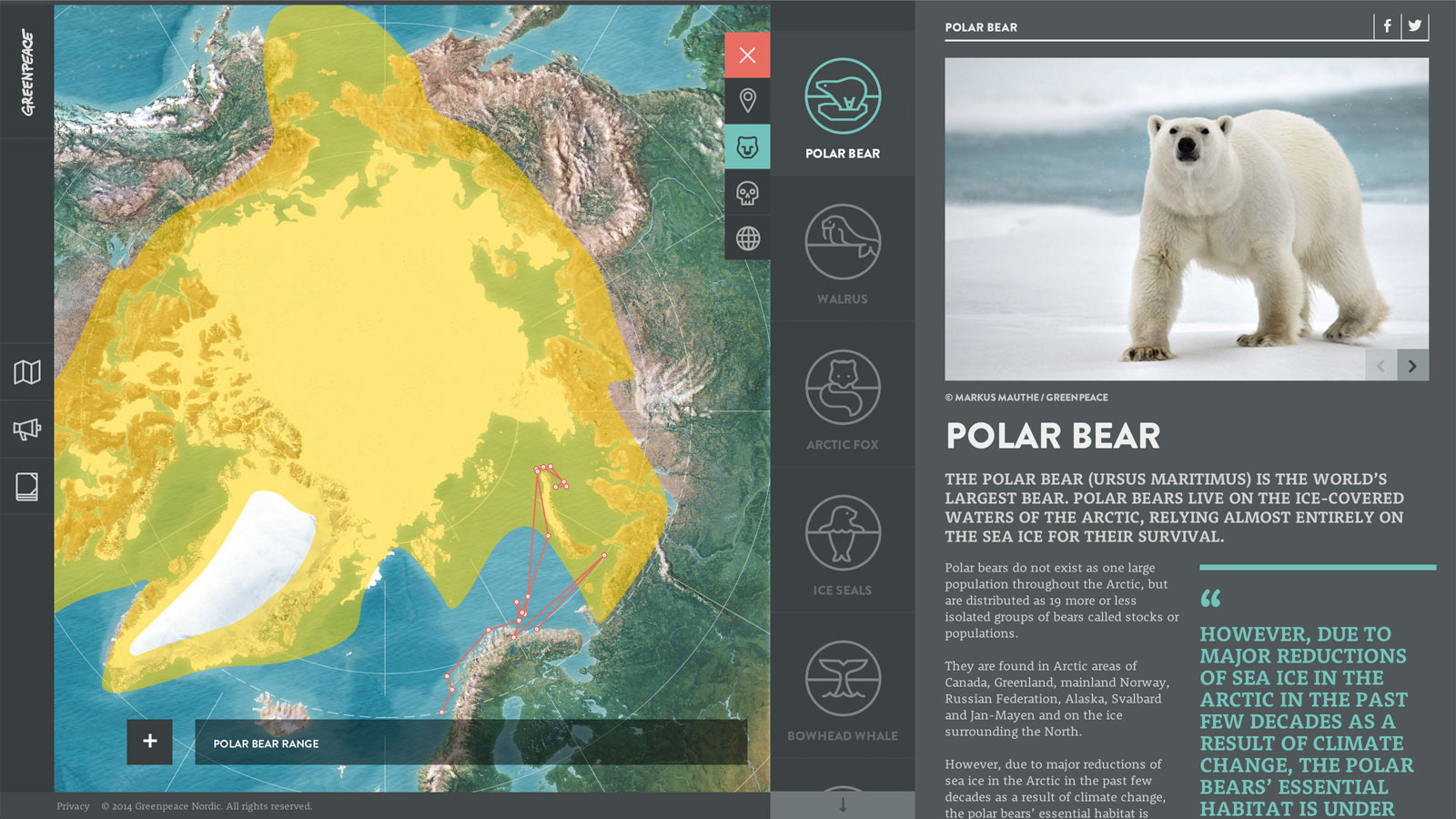 —
A VICIOUS CIRCLE
Campaign movie to accompany the website.
Music by Thom Yorke and narration by John Hunt.
—